Over the decades, I have observed that it is quite common for organizational leaders to try to use the word "opportunity" when talking about a problem.
I can understand the desire to do this – we typically think of "problems" as something to do with people.
But I find the emphamistic language… problematic.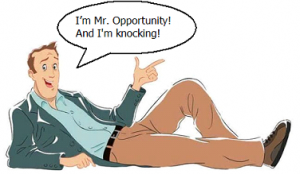 There is a Honda marketing campaign in the USA that features a cartoon character named "Mr. Opportunity." His tag-line is "I'm Mr. Opportunity, and I'm knocking." The opportunity is an invitation to take advantage of discounted prices for Honda cars.
Words mean things.
An opportunity is something that I may, or may not, decide to pursue.
But in lean thinking, no problem can go unaddressed.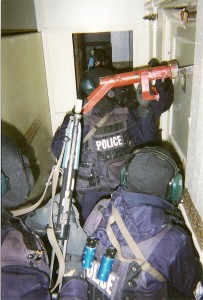 Rather than a friendly cartoon character knocking on your door, a problem has kicked your door in and is standing in your living room. It must be dealt with, and dealt with quickly.
It has to be contained, pushed back, and finally resolved to keep it from getting back in.
IF the process for doing these things is carried out correctly, there are opportunities for the organization to learn along the way. But in the vast majority of cases, the only way those opportunites get exploited is if the leaders insist on hearing what was learned. So even those "opportunities" shift to imperatives.
Friendly euphemism that soften the urgency do not help us. If we are to have a true problem solving culture, we have to be willing to call things what they actually are.