A reader, Josh, sent me this link.
The more compete, technical version, is here.
The short version is:
Airline pilot spills coffee on cockpit panel.
Coffee (or scalded pilot) causes airplane to send out the HIJACK transponder code.
Many people become involved quickly.
Frankfurt bound plane returns diverts to Toronto, passengers are returned (it doesn't say how) to Chicago, which the author considers a bad thing.

Given that even highly improbable events are nearly certain given enough opportunities, I am actually rather surprised this hasn't happened already, given the sheer number of opportunities calculated by (#flights x #pilots x #cups of coffee) over, say, a ten year period.
So, given that we have an undesirable outcome (though perhaps not quite as embarrassing as the .45 hole in the cockpit floor from a few years ago), what is the root cause, and what is the countermeasure?
Whatever we do, we should probably have it cost somewhat less than scrambling F-15's to go ask what the problem is.
(Yes, I am being somewhat serious here, but also struggling just a little to keep a straight face.)
Many companies respond to a similar problem opportunity by banning drinks altogether in the work areas. My guess is that if we wanted to continue to have pilots operate the airplanes, we might consider something else.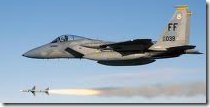 I will leave my readers to ponder the thought, and remind you that there are worse outcomes than returning to Chicago via Toronto.