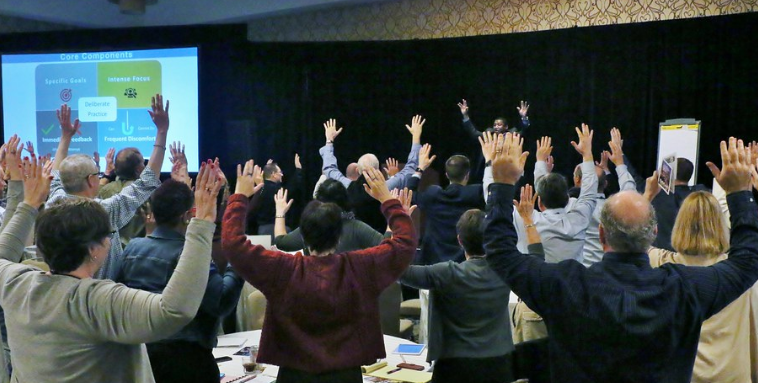 Continuing my breakdown of Billy Taylor's opening keynote at KataCon…
Key Bullet Points
People follow what you do before they follow what you say.
If you (as a leader) think you are above the process…
Deliberate practice on your practice of leadership. Focus on one thing.
Break down your leadership style [into elements]. Practice deliberately on one thing you want to reinforce or improve.
That second bullet is a real challenge for those of us who are in leadership positions (or even positions of influence). "If you think you are above the process…" – do you follow the standards and expectations you ask of others?
I think a good test would be "If a production worker corrected you, how would you respond?" If your internal emotional response (that initial feeling you have, not how you show yourself) is anything other than "Thank you for reminding me" then you are exempting yourself from the rules.
The other take-away:
Throughout his presentation, Billy was tying together the idea of "deliberate practice" and "developing leadership skills." Leadership is a process, and processes can be broken down into their constituent elements and practiced.
This ties back perfectly to a broad spectrum of leadership development models. In the end, what we can control are:
What we say.
How we say it.
Who we say it to.
The structure of the environment that either inhibits or encourages the behaviors we want.
All of these things can be developed through experimentation, and then practiced. This is what Toyota Kata is about.