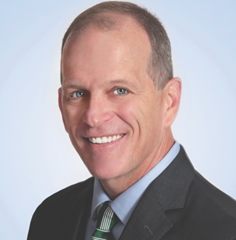 One of the main reasons to attend KataCon is to learn from others. While many conferences are an audience listening to keynote presentations, KataCon is more of an annual get-together of a community. Whether you are considering attending for the first time (please do!), or a veteran "Kata Geek," it is an opportunity to learn how people are applying the core principles of mutual learning to their challenges and problems.
One of the co-hosts this year is Skip Steward. I first met Skip face-to-face at KataCon 1 in Ft. Lauderdale. The work he has facilitated (I think he would push back if I said "led") within the Baptist Memorial Healthcare system has been remarkable.
I managed to get Skip on the phone, and ask him some open ended questions about what he sees as the value of the Kata Summit, and what he has learned about Toyota Kata along the way. This is what he said:
Why Host?
When Jim first asked me to host, I had to think long and hard. It was two weeks before I responded. This was way beyond my own threshold of knowledge. Then I thought, if it makes me uncomfortable, that's OK, it is something I should do.
What value do you get from attending KataCon?
If I can only go to one conference a year, it is KataCon, period.
I go because I want to hear the how people have struggled and how they overcame obstacles. Something every year impacts my thinking. For example – I think it was Beth last year that said "We don't experiment toward the target condition, we experiment against obstacles." That was a profound insight for me.
Another was when someone asked about "just go do" items in the Kata Geek meetup, and you and Mike both said "Sometimes a go-do is an experiment." I realized how important it is to always have an expected outcome and check what actually happened, even for a "just go do it" item.
How would you characterize your journey so far?
Mark, you know what we're trying to do at Baptist – it is never about "implementing lean." It is about creating a management system, and Kata is the meta-routine behind all good management systems.
When people come to visit us, they always ask about elements. "How do you think about implementing standard work?" or "How do you think about implementing Job Instruction?" I tell them, "I don't think about implementing anything." Instead, we have an experimental mindset. We use Kata to learn. That lets us avoid training for its own sake. Instead we experiment our way forward as we learn how to do something.
What About You (the reader)?
Are you a KataCon regular? Or coming for the first time? Either way, I'd love to hear from you. Let me know your experience, or what you expect to learn, and whether or not I can write about it here.